Regular price
Sale price
$20.00 USD
Unit price
per
Sale
Sold out
An issue focused on giving you more tools to think (and act) toward sustainability, both for your own life and the planet at large.

This issue is printed on luxe 8.5x11" matte-finish paper, at ~100 pages perfect bound. For stockists, use the code WHOLESALE2023 at checkout to get 50% off of 5 or more issues from our stockist collection (including this issue).
We'll ship when they're done printing, which you can get updates on by following us on Instagram. We're entirely reader-funded, so we can't give an exact date, but usually post-2020 we ship 6-8 weeks after the pre-order starts.
WHAT'S IN THIS ISSUE
five easy-ish ways to become more sustainable now
the most flexible meals
managing the act of eating when you're going through it
cast iron 101

why compost?
pressed botanicals
low-waste living before it was cool
going plastic-free
cooking with food scraps
an ingredient spotlight on oats, our fave versatile quick-cooking grain
the imperfect dilemma of today's recycling system
cooking package-free, or close to it
and more!
Our fave savory recipe: the fermented feta-like cheeze crumbles, we've been adding them to all of our bowls lately.
Our fave sweet recipe: either the vegan meringues (they're addictive!) or the hasselback pears. oh, OR the pumpkin french toast casserole. all SO good.

Notable feature: going from a consumer mindset to a lifestyle of citizenship and creativity






Share
View full details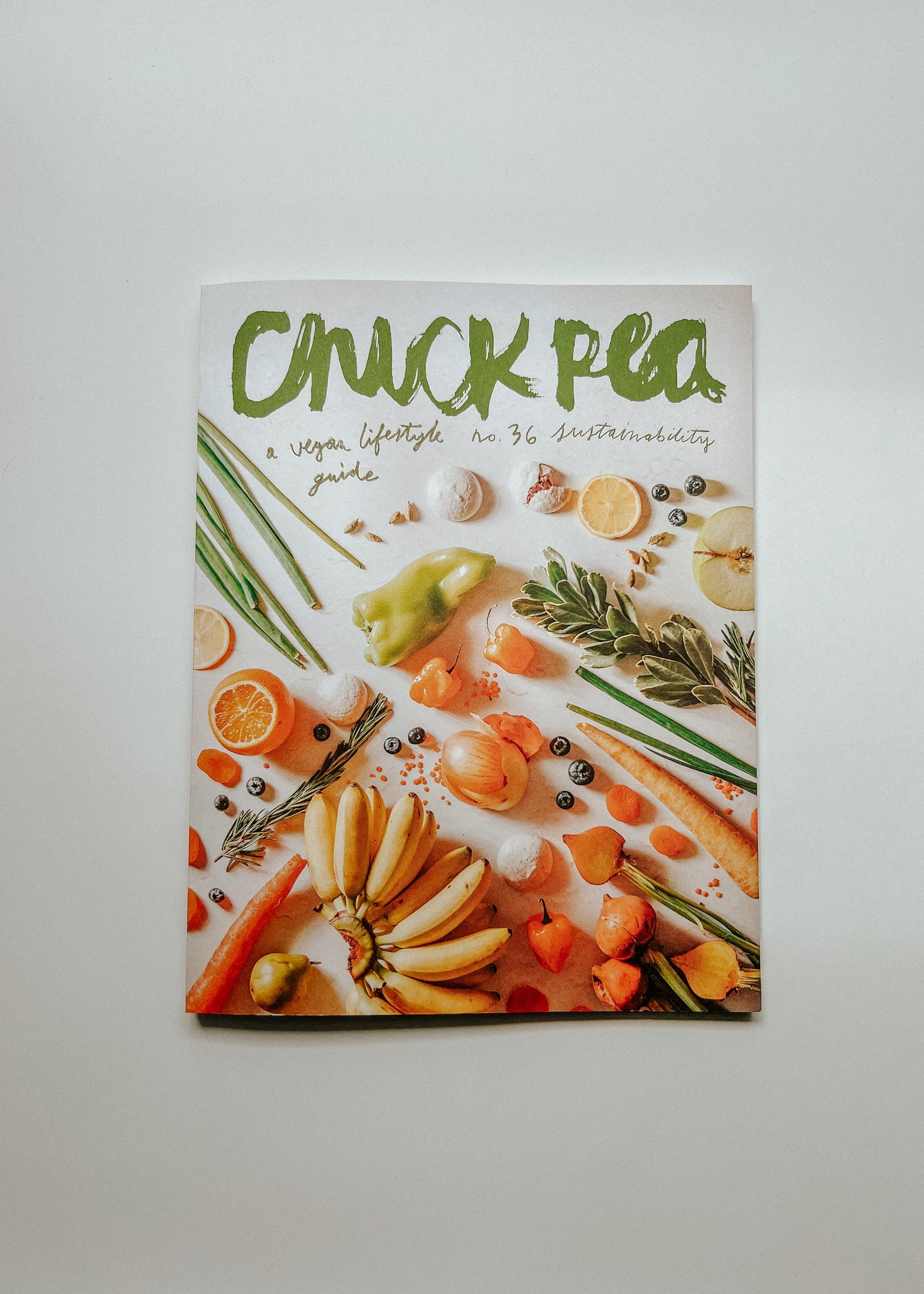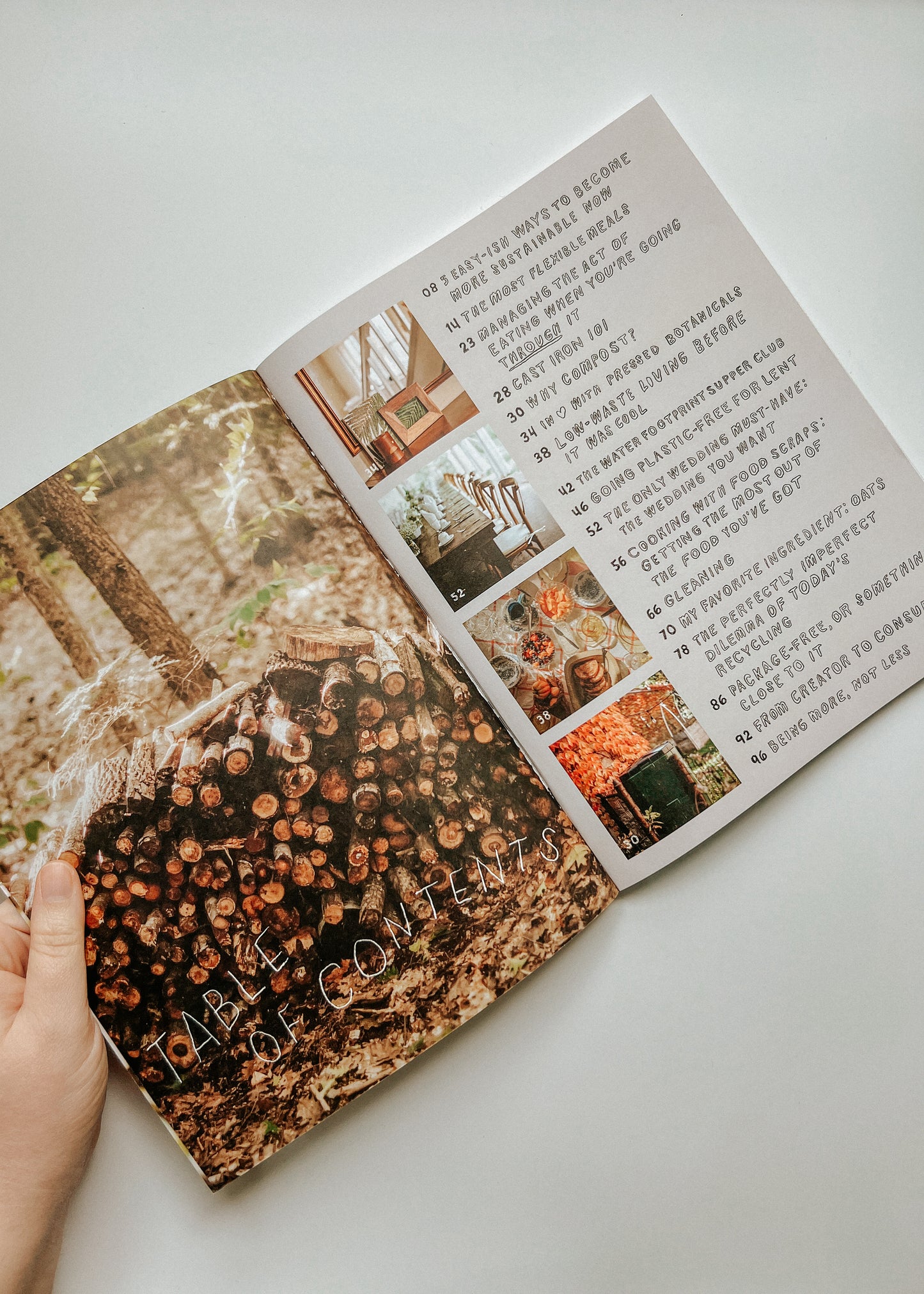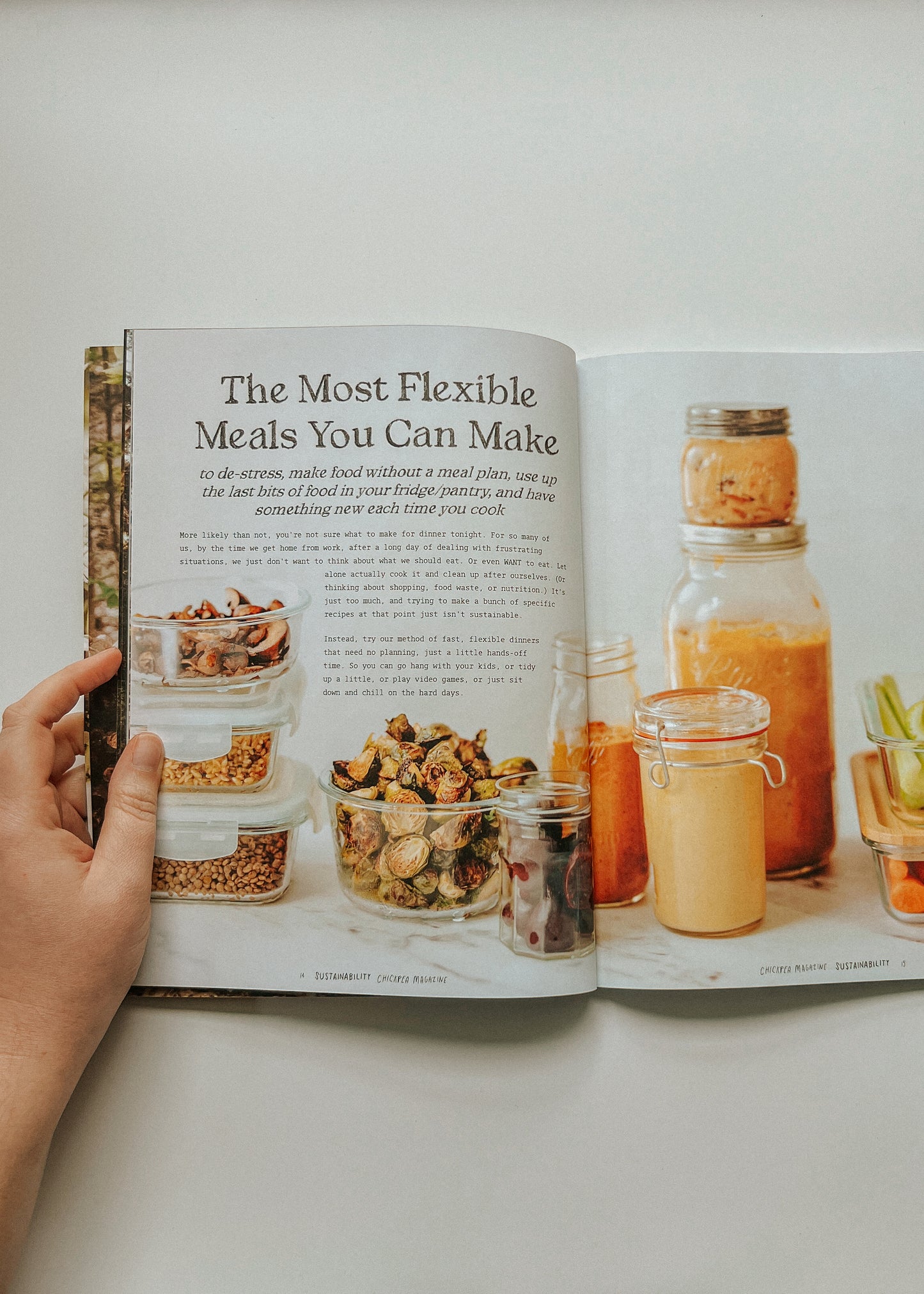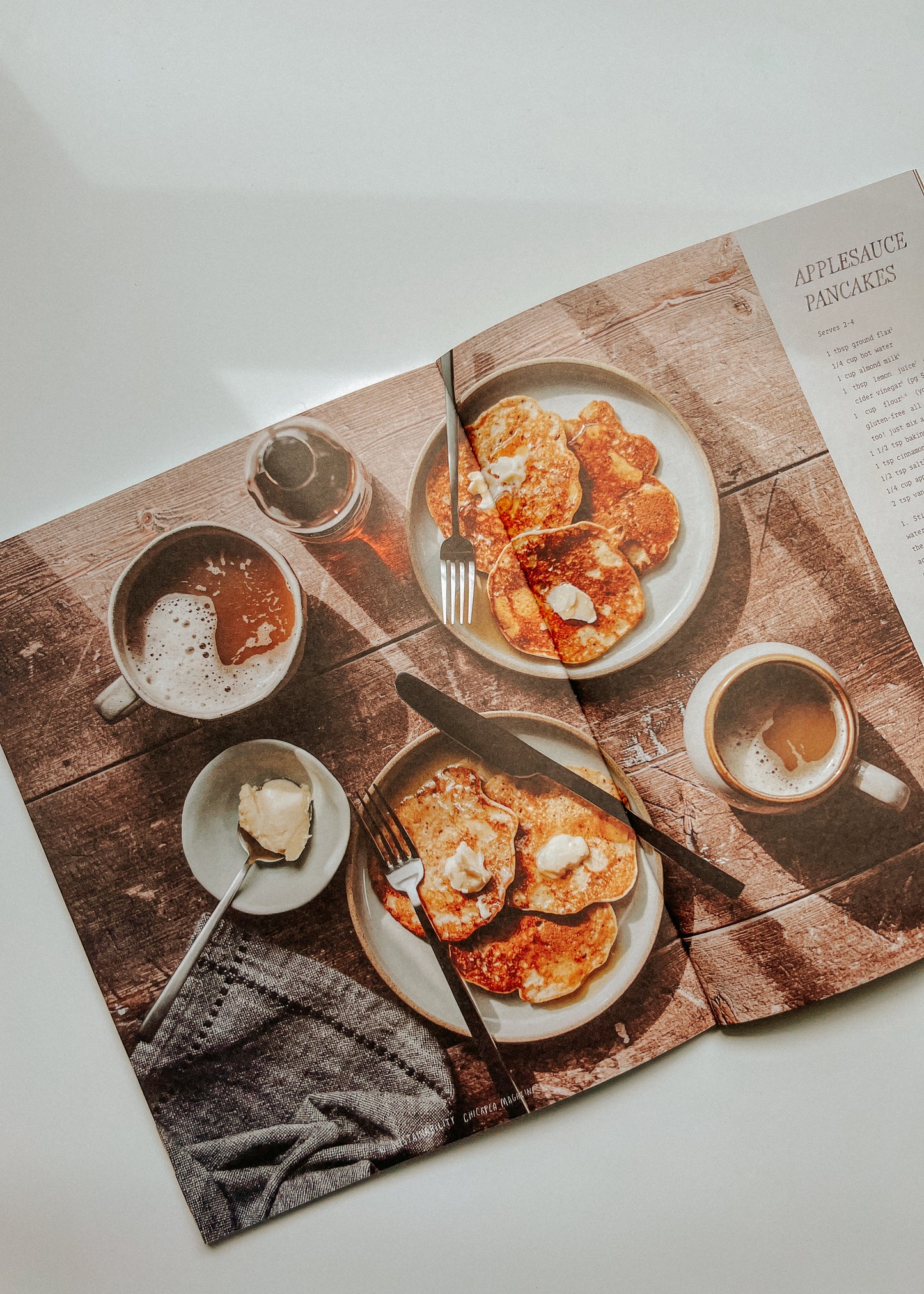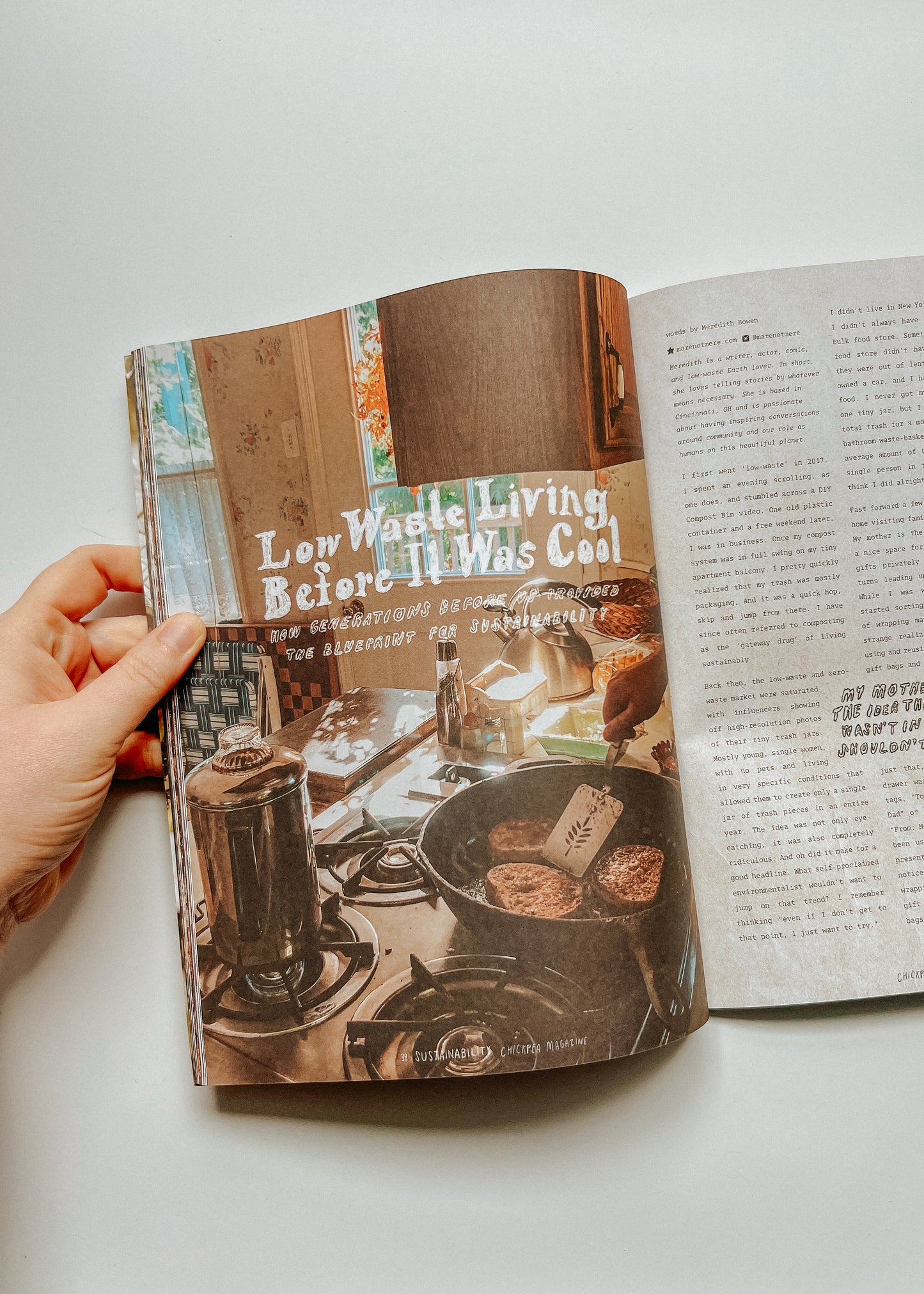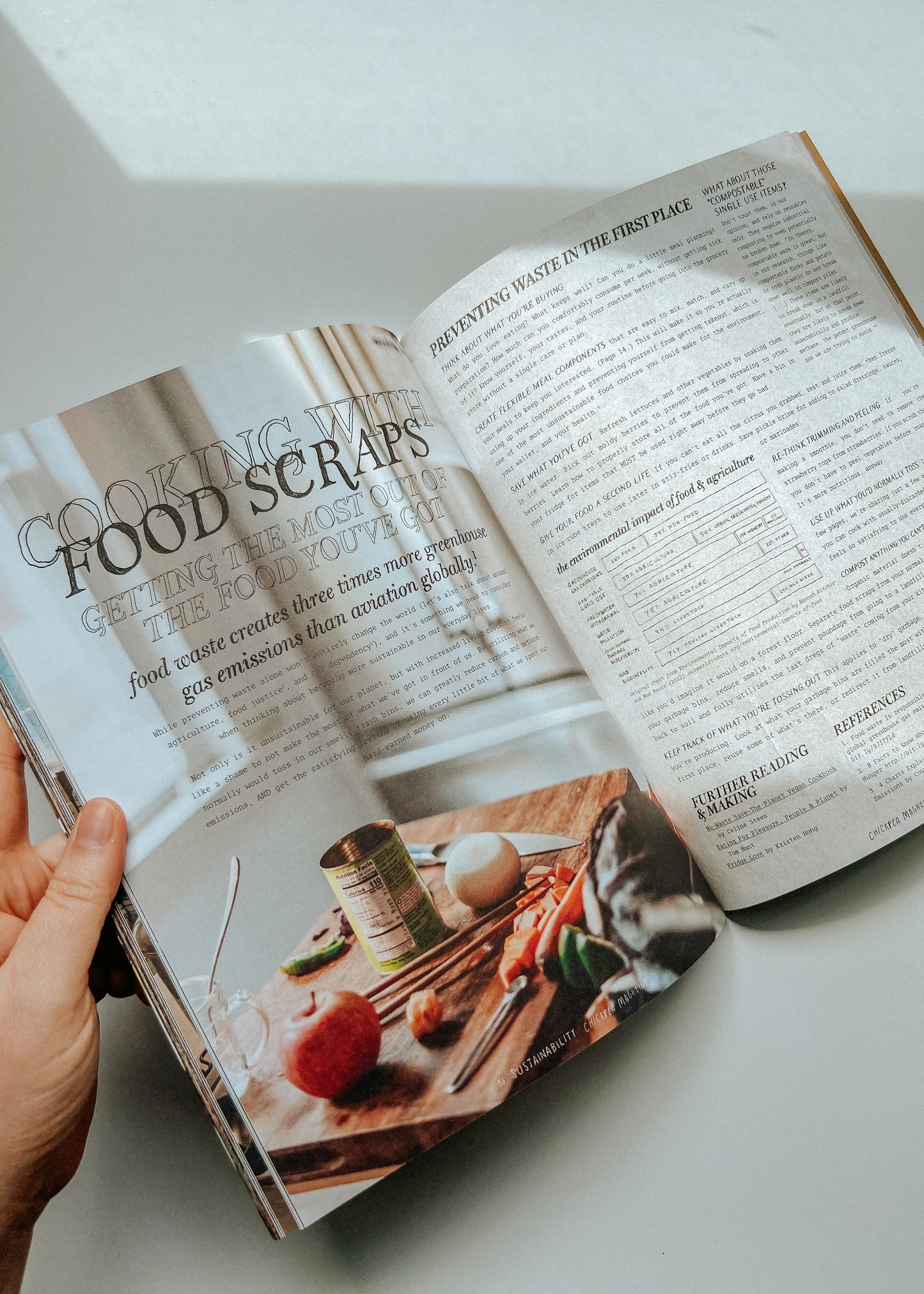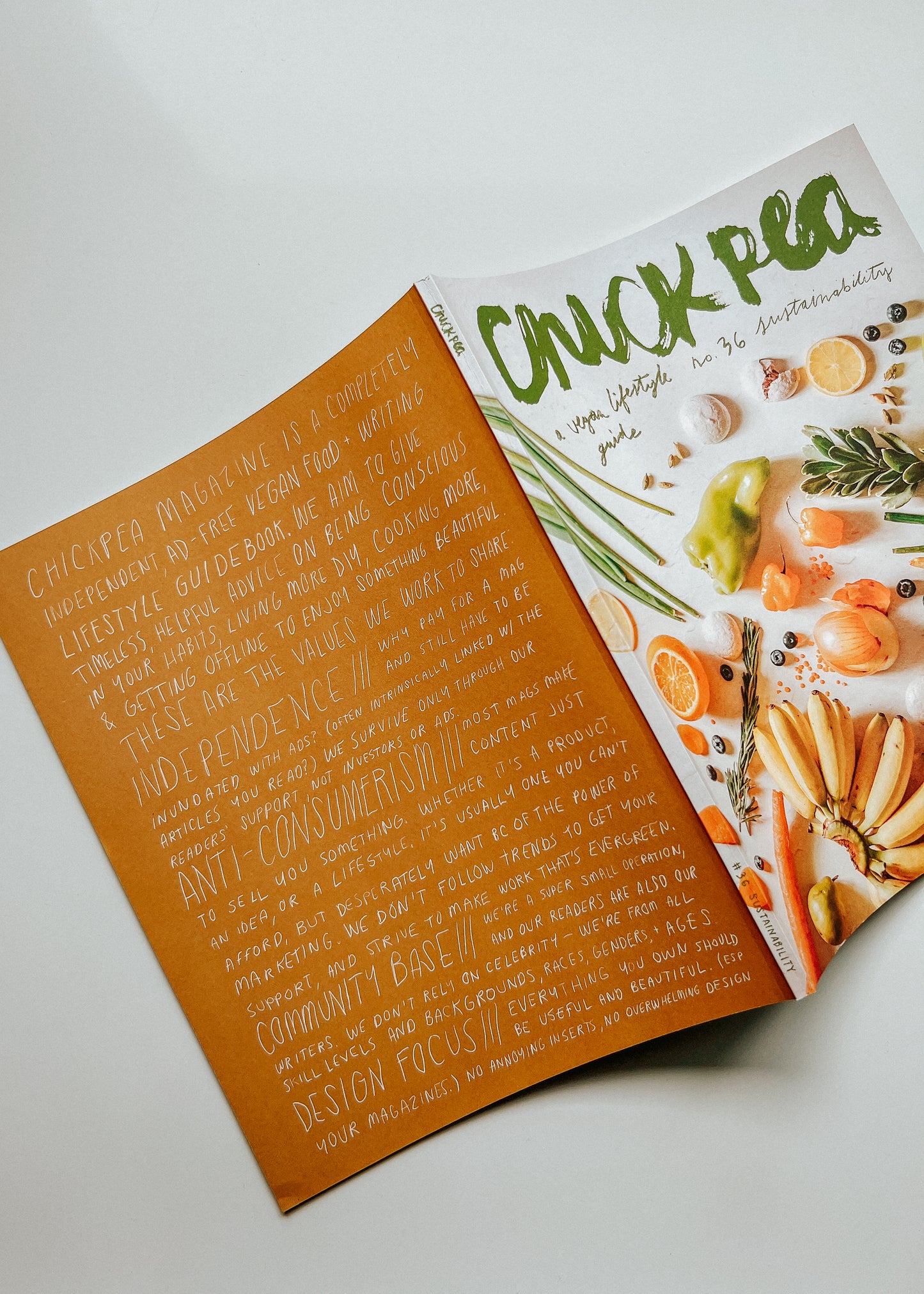 FAQs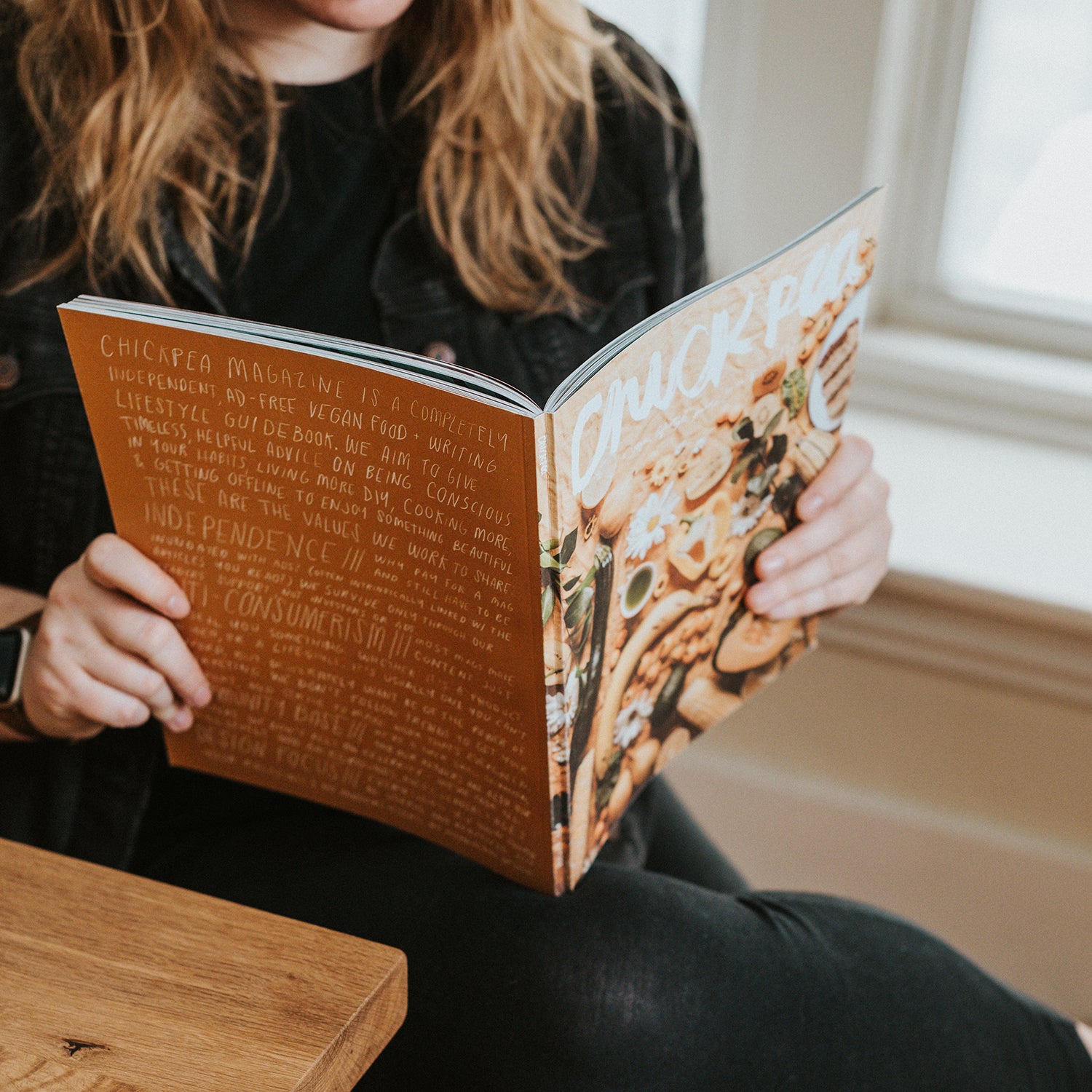 How does ordering & shipping work?

We accept all major credit cards and Paypal. We ship worldwide - on the cart page you can calculate shipping to your location before ordering.

All physical orders (except pre-orders) are shipped once a week through USPS. Standard order shipping takes anywhere from 3-10 days depending on where you live. International orders may take anywhere from 10-30 days, depending on customs slow downs. 

All digital items will be sent to you automatically after purchase. Digital subscriptions will be sent via email as soon as the newest issue is released.  
How do pre-orders work?

Since we're an indie mag with no ads, we rely entirely on readers to go to print. That means that every dollar we make goes toward printing and paying our writers, which can take time to raise.

You get a discount on your limited-edition issue for pre-ordering, and help an indie publisher keep going!

Be sure to check our Instagram for any/all updates on printing, shipping, etc.
How do subscriptions work?

Issues come out twice a year, and you get four issues total.

No matter the type you buy, you get a free digital subscription and access to our monthly Club bonus content emails.

There's no auto-resubscribe, so no worries about us charging you when your subscription ends.
What is the Chickpea Club?

All mag subscribers, whether print or digital, get access to our monthly Club bonus content and database of all articles and recipes from the issues in their subscription.

Think of it like Patreon rewards - recipes, printables, ebooks, tips, and more. Learn more on our FAQ page.